We offer two bedrooms with private bathroom and mountain view.
Enjoy Our Chambres d'hôtes
---
We are no big hotel, since we only have two rooms. It is no rental apartment, since sheets and daily cleaning is included. We propose packed lunch for your daily excursions, and home-made kitchen on diner. We will be always available to make your journey unforgettable.
A mile away from the village center, you will rest among the mountains and nature. Ready to explore the whereabouts and its wonders. Going back to your own room as comfortable base camp.
---
Lady Lister Room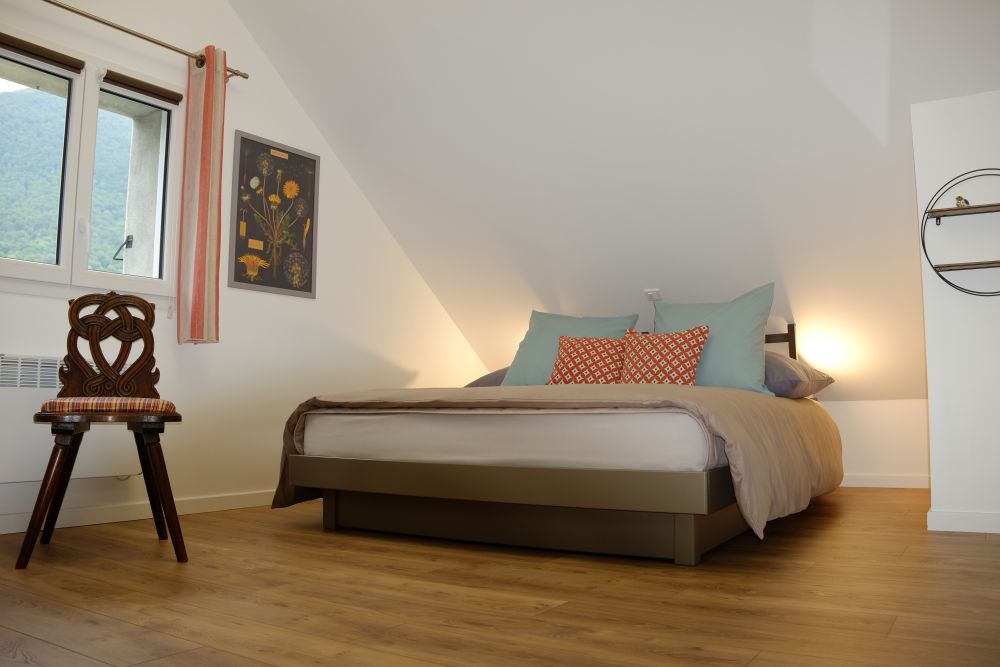 Our west-oriented room, with view to the Cabaliros, one queen size bed and one single bed. Private separated bathroom.
---
Comte Russel Room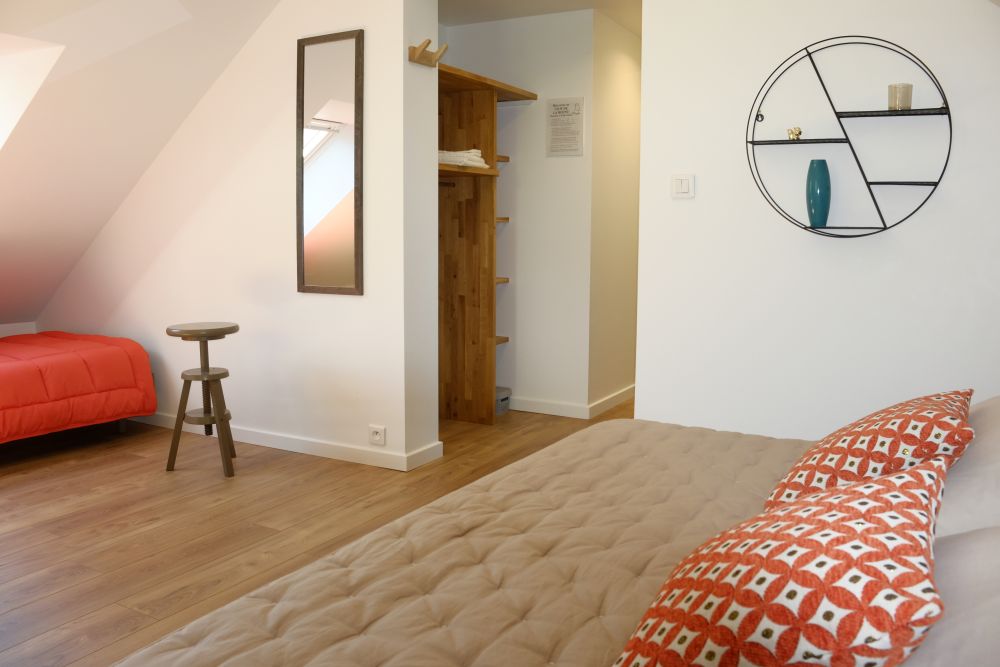 Our east-oriented room, with view to the Péguère, one queen size bed and one single bed. Private bathroom in the room.
(click on one of the above images for further information)
---
Suite of 2 Rooms
Lady Lister & Comte Russel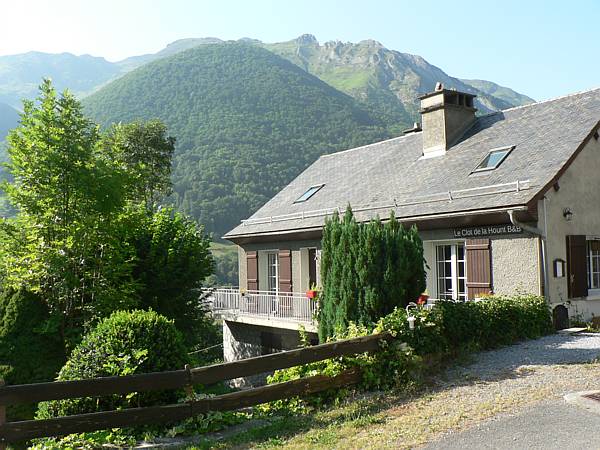 Rent both rooms at the same time, and privatize our guest rooms!
Come take in the fresh air (and waters) of Cauterets with friends, or with your (older) children.
(click on the above Clot de la Hount image for further information)
---
Additional Information
The easier is to use online reservation. Free cancellation, up to one month before the arrival date. Diners and pack-lunches can be paid on site.
Check-in from 4:00 PM, check-out up to 11:00 AM.
Pets are not allowed in our rooms.
Rooms are located upstairs, only accessible by stairs. The bathrooms are under the roof, so taller people may take special care of their head!
Smart-TV in each room. Free Wifi available.
Find out our price-list for this year.